Ever wondered if it's the right time in your project to get rendering? Or how to pick renderings that would showcase the focus of your work? Visual representation of your design can be a huge asset for your project, and timing is key. There are 3 types of renderings according to their functions: concept, literal and marketing. Being able to pinpoint the right type at the right timing for your intended audience will enable you to maximize your renderings' impact on your work that much more.
Conceptual renderings focus on structures. This type of rendering belongs in the early stages of design, because it is used to communicate how the larger idea of the design will come together. Therefore, it does not sweat on the little details. Conceptual renderings are most useful for architects to communicate the concept and big picture of their design ideas. In contrast, we also have literal and marketing renderings.
Literal renderings communicate space as true as can be. Also, it allows the designer to emphasize more on the details (such as furniture, finishes, etc) to show more design. The point this is to show correct textures, finishes and color. Literal renderings are mostly used by interior designers to communicate their design. Architects also often use them to get design approval from council. Please see below an example of a literal rendering we did for Phase One Design, Vancouver, Canada: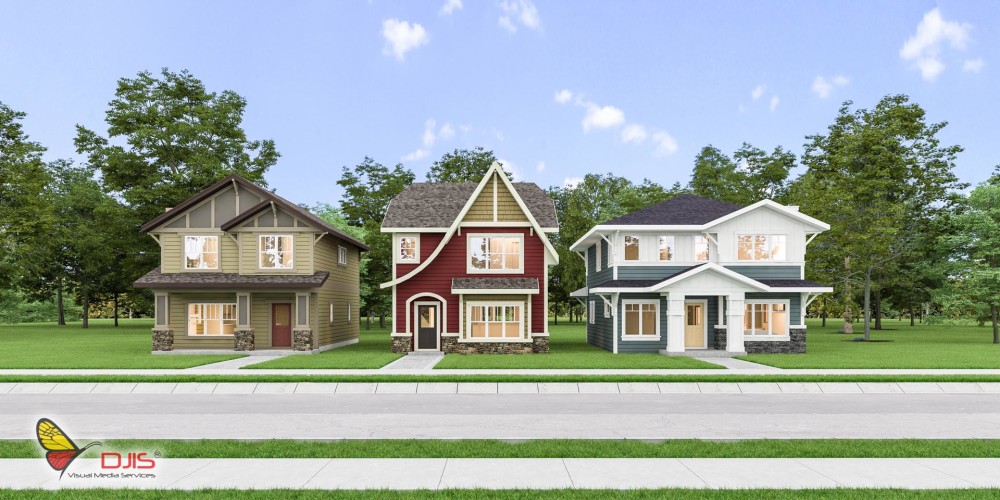 Although more similar to the literal type, Marketing renderings are made to maximize the selling appeal of the space. Colors aren't always an exact match to real life because lighting is often tweaked to match the mood that the image is intended to convey. Some details may be softened to blend well with surroundings. The main point of these is to make the space very "easy on the eyes." Owners, builders and investors find them very helpful as these images appeal to other investors or home buyers.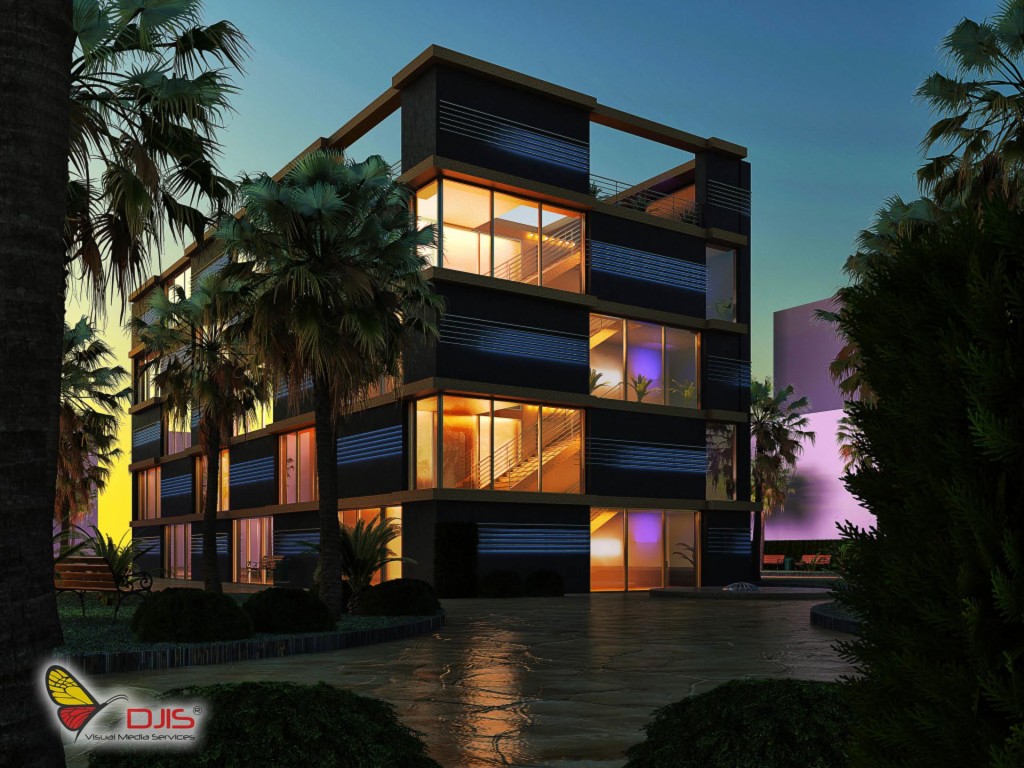 Since at DJIS we specialize in photorealistic 3D renderings, we offer services for both literal and marketing renderings. You can check our work here to see how use lighting to increase marketing appeal of the space through renderings. Our team has had the privileged of working with some wonderful designers last month and would to show you some of the work we did with them. Hope you enjoy viewing them as much as we enjoyed creating them, please reach out to us at sarah@quickviz.com or at 678-999-2706 for any visualization requirements.
Until Next Month!