DECEMBER 2021 | VOLUME 28
QUICKVIDS
All Peoples Church, San Diego, CA
All Peoples Church (APC) is a new church construction in Del Cerro, San Diego, at the intersection of i-8 and College Avenue Street, where the community is significantly involved in the development of the neighborhood.
The Quickviz team was brought in by APC to create a 3D video showcasing the schematic design of the project and its effect on the architectural fabric of the neighborhood. Quickviz used photographs provided by the APC team and information available on google earth to comprehend and model the surrounding context of the project.
The video successfully communicated the project's design intent to the Del Cerro community and propelled the project to the final stages of the city council approval.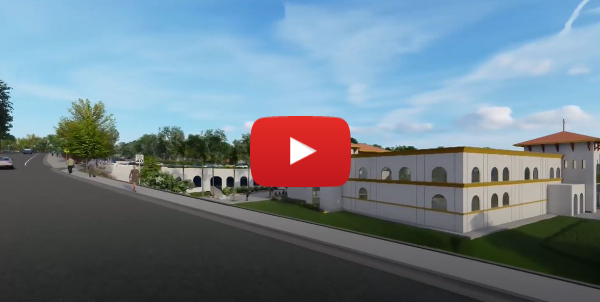 The Quickviz team worked closely with the All Peoples Church team and the project architect, Kenneth D Smith Architects, based in El Cajon California. We are pleased our efforts were successful in propelling this project forward and we look forward to creating more videos to boost the progress of other projects in the North America region.
Visit our website to see our portfolio and get a custom quote today!