OCTOBER 2021 | VOLUME XX
QUICKVIDS
RIVERVIEW LOFTS

The Riverview Lofts is an upscale apartment complex overlooking the Ohio River in downtown Louisville, KY. This gorgeous and spacious apartment complex is expected to hold up to 250 high-end apartment units. The Denton Floyd Real Estate group is the developer in charge of this 40 million dollar project with the architects on board being StudioA based in Louisville, KY.
The Quickviz team was brought on board during the design phase to create visuals for this project that would aid in communicating the design idea to the city. Our team worked closely with the co-founder Brandon Denton and the Denton Floyd team. In the three months we worked on this project we created not just the video communicating the
design of the project but also multiple photorealistic images that would be used for marketing the project.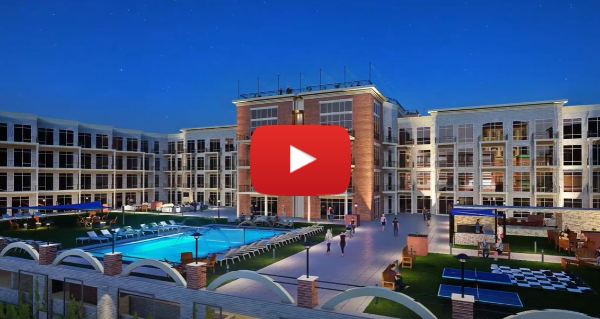 The visuals and video created by Quickviz were successful in moving the project forward; it allowed for the project to receive approval from the neighborhood and the city. The residents of Louisville are excited for this project to come to life and are eagerly awaiting for construction to begin summer of 2022. Quickviz has thoroughly enjoyed working with Brandon and the Denton Floyd Real Estate team; we look forward to creating visuals for more residential complexes in the US.
Visit our website to see our portfolio and get a custom quote today!