MARCH 2022 | VOLUME 41
QUICKVIDS
Quick Quack Car Wash, California
The Quick Quack Car Wash project is a new car wash in Indio, California. The Quickviz team was brought in to create the 3D visuals and video for this project to illustrate the proposed car wash to the community and its contextual response in the neighborhood.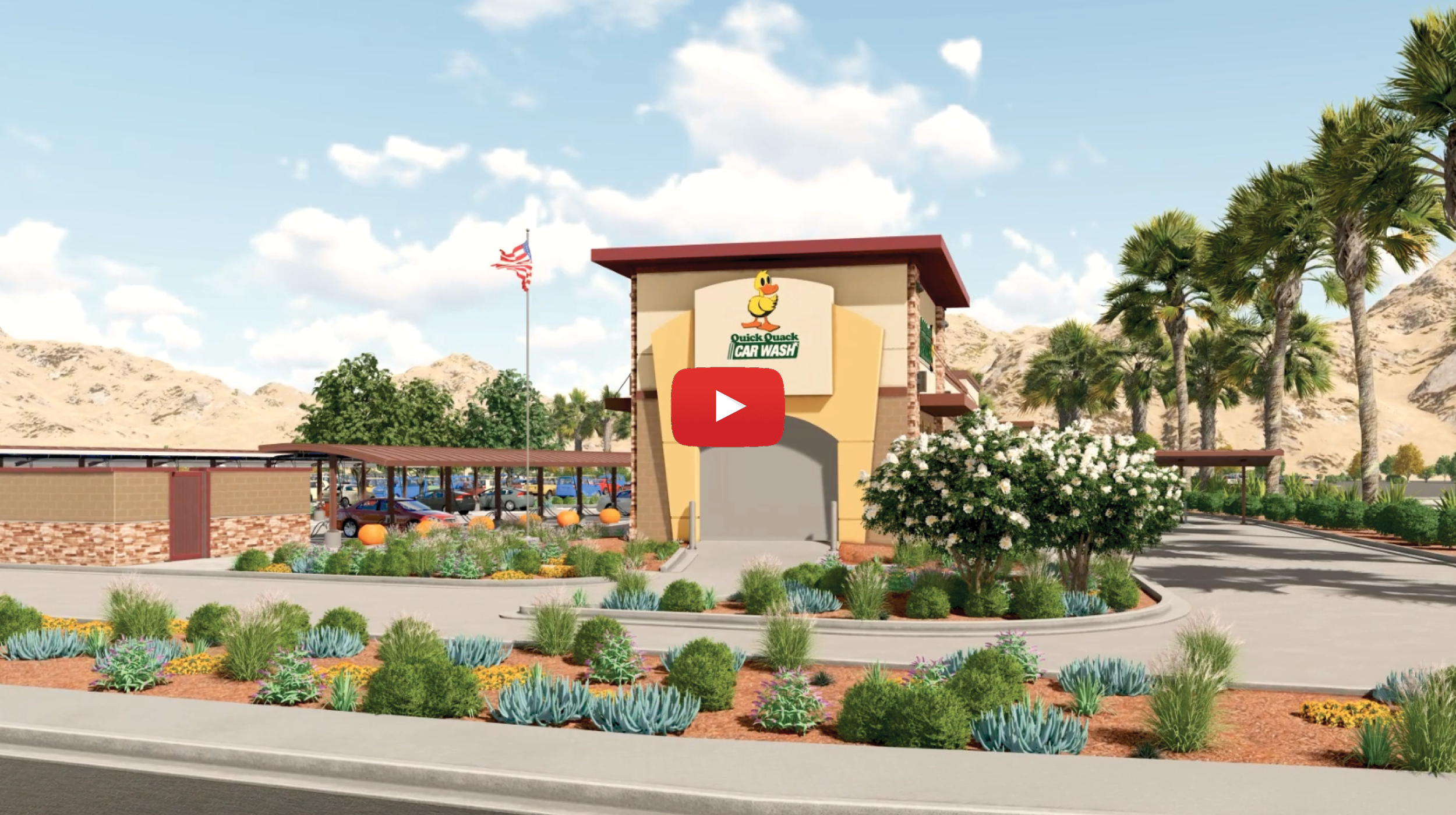 The Quickviz team worked closely with the Architects at PM Design Group, based in Irvine, California, to create visuals that would successfully communicate the design intent of the project. The project acquired approvals from the council and community, facilitating the swift construction that began in 2019 and completed in the summer of 2020. This car wash has been servicing the residents of Indio, California, since.

The Quickviz team thoroughly enjoyed working with Ar. Jeff Leiderman and the PM Design Group, we are thrilled that our efforts successfully gained approvals for our clients and we look forward to boosting the success of more projects in the future.
Visit our website to see our portfolio and get a custom quote today!