Many Architects, Builders, Designers and Contractors use architectural building drawings in their usual work flow process. Whether it is to create a design, effectively communicate the design to others in the construction industry or to construct that design into an actual physical building; the use of the architectural drawings is manifold.
While the traditional method of creating these architectural drawings has been by hand, the rise of technology in the last decade has brought in a more efficient manner of creating and editing these drawings as CAD (Computer Aided Drafting) and BIM (Building Information Modeling). Today we will understand what they both are, how they came into being and how they can be used.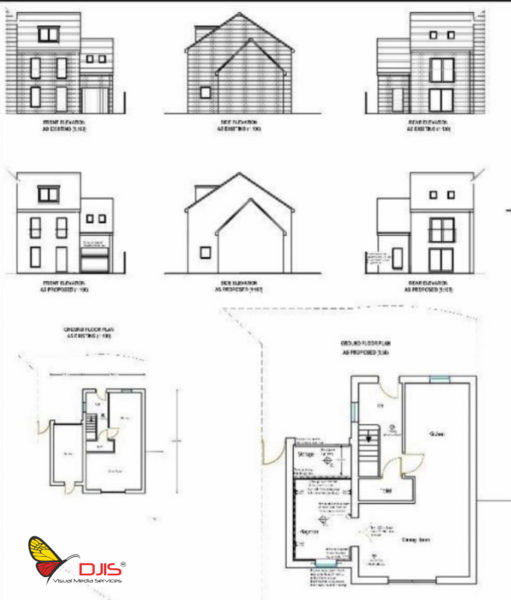 Computer Aided Design (CAD) first emerged in the 60s when a student from MIT created a software called Sketchpad which allowed the designer to use a light pen to draw on the monitor. This software took off in the 80s when personal computers became more accessible allowing the construction industry to use this software in their architectural design process.
CAD has been proven to work excellently for projects that require multiple individual components that can fit into a larger assembly making this software useful for the Mechanical and Aerospace Engineering industry. It also allows for drawing out high detail which is why it was the sole favorite software in the Architecture & Construction industry where detailed two dimensional drawings, elevations, layout plans, Roof Ceiling Plan, Structural, Electrical, Mechanical and Plumbing drawings were required. Until CAD advanced into BIM.
BIM evolved from CAD in the 80s when Simon Ruffle proposed the idea that CAD could now be used to create models that closely represent how the building comes together. Building Information Modeling (BIM) applies CAD concepts to design intrinsic properties of a building. This allows one to not just visually observe the physical aesthetic representation of the building (e.g. walls, roofs and windows) but also to understand the functional characteristics of the building (e.g. HVAC and Electrical) right from the conception phase to the actual demolition of the facility.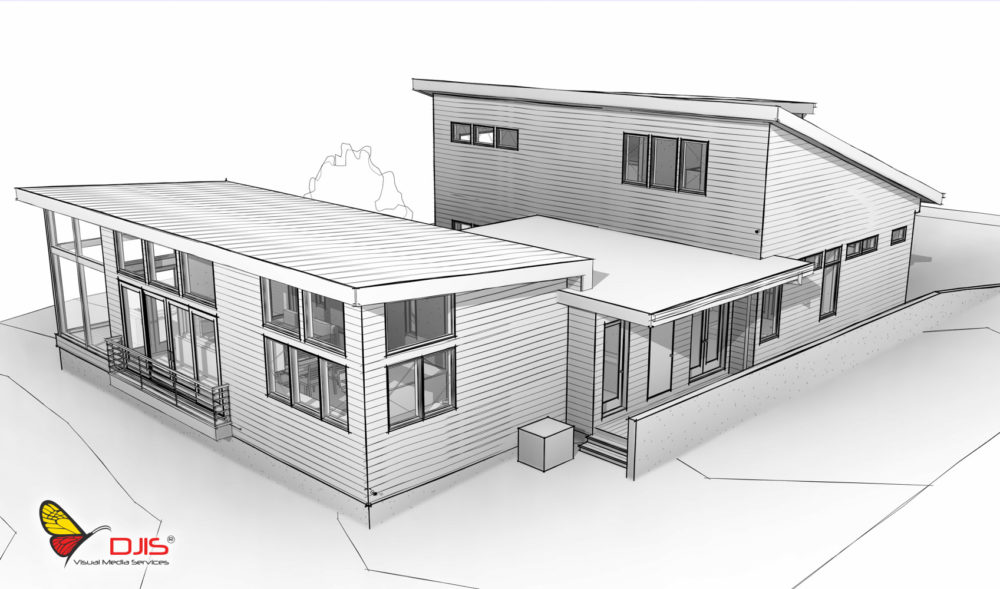 BIM is typically a subset of Computer Aided Design (CAD).
The basic difference between 2D CAD and BIM are in the tools used & capabilities of both category of software. While CAD typically refers to 2D drawing, both 2D and 3D modeling tools are used in BIM allowing for real time model analysis of the design proposed, and to an extent it also allows to visualize the design in basic 3D format. This allows for the designer or builder to virtually detect any collision or construction related problems prior to breaking ground making it a more cost effective design process in the construction industry.
Most BIM software also allows for a more collaborative process, allowing a team of architects, engineers and builders to design the project without individually hampering the scope of each participant.
As CAD and BIM continue to upgrade the design process which once took weeks or months are now compacted into days, thereby not just reducing the overall time and cost of the project but also allowing one to spend more time in the actual construction of the building.
Our team at DJIS Visual Media Services specializes in the use of both these software. Send us your hand sketched drawings, and our experienced CAD and BIM technicians will redraw them as high-quality and accurate DWG files to your exact specifications. From your sketches, paper drawings, text files and other inputs we create the complete set of construction drawings you need for permits and contractor bids.
Our team at DJIS Visual Media Services would like to show you some of the work we did last month. Hope you enjoy viewing them as much as we enjoyed creating them. Please contact us at 678-999-2706 for any Drafting or Visualization Requirements.
Until next month!